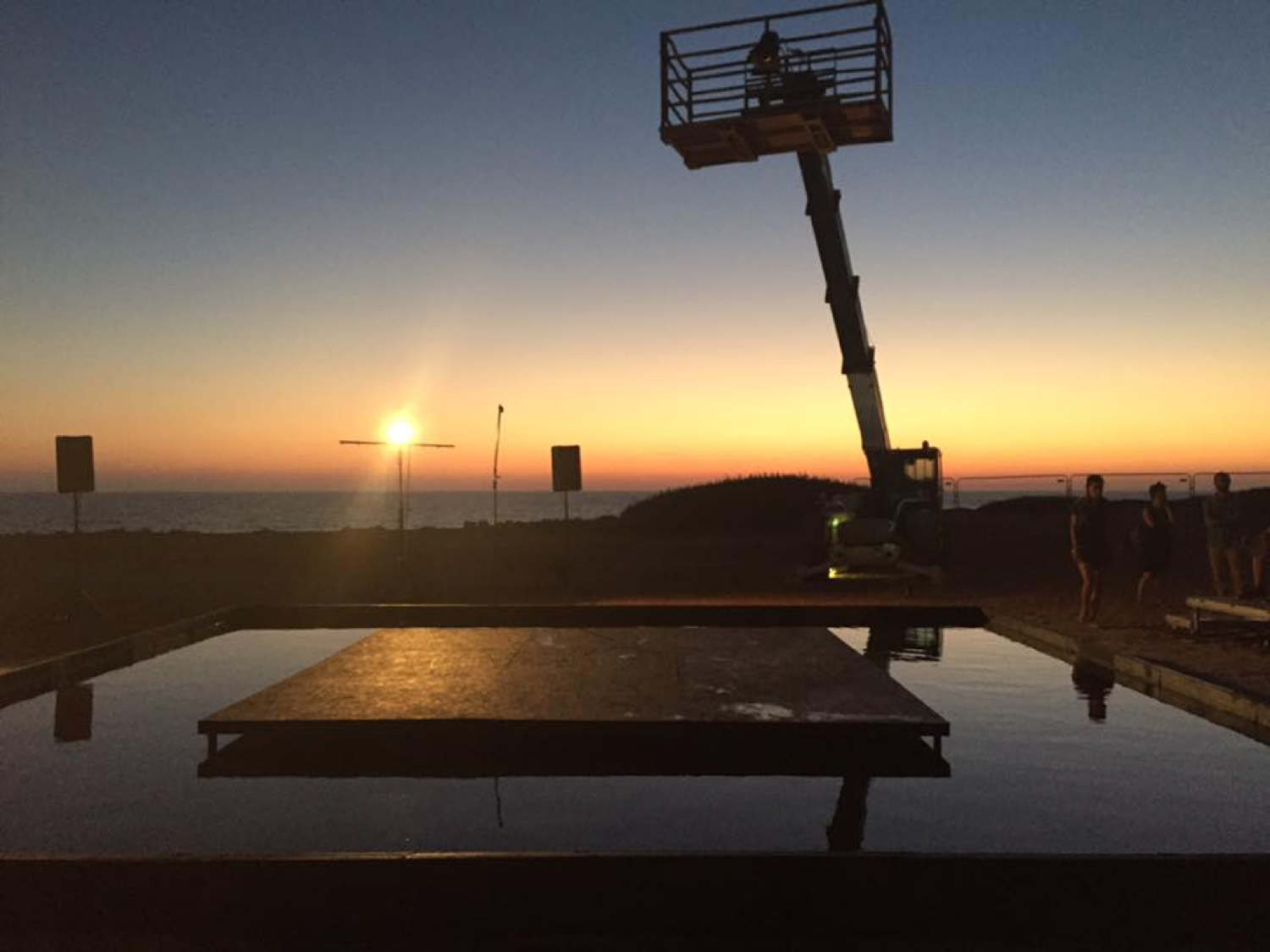 Uniting The Mediterranean Sea
2017 – Pafos 2017 – European Capital of Culture
Direction: Marios Ioannou
Artistic direction: Achim Wieland
Stage and Costume design: Alexis Vayianos & Elena Kotasvili
Lighting: Vasilis Petinaris
Sound design: Christos Kyriacoullis
Performers: Eslam Essa (Alexandria/Egypt), Reda Amrani (Tangier/Morocco), Raül Moreno Supervia (Barcelona/Spain), Nicolas Rochette (Marseille/France), Şafak Ersözlü (Smyrna/Turkey).
The sea caves of Pegeia and the shipwreck of the EDRO III, is the location where a theatre stage will be set up to host a production with actors from different Mediterranean countries. The partners involved have already come together in creating a work on everything that unites them and the things that (appear to) separate them. The material for the project stems from the artists' personal experiences, and the destination is a common future they envision through artistic creation, travelling, migration and peaceful co-existence.