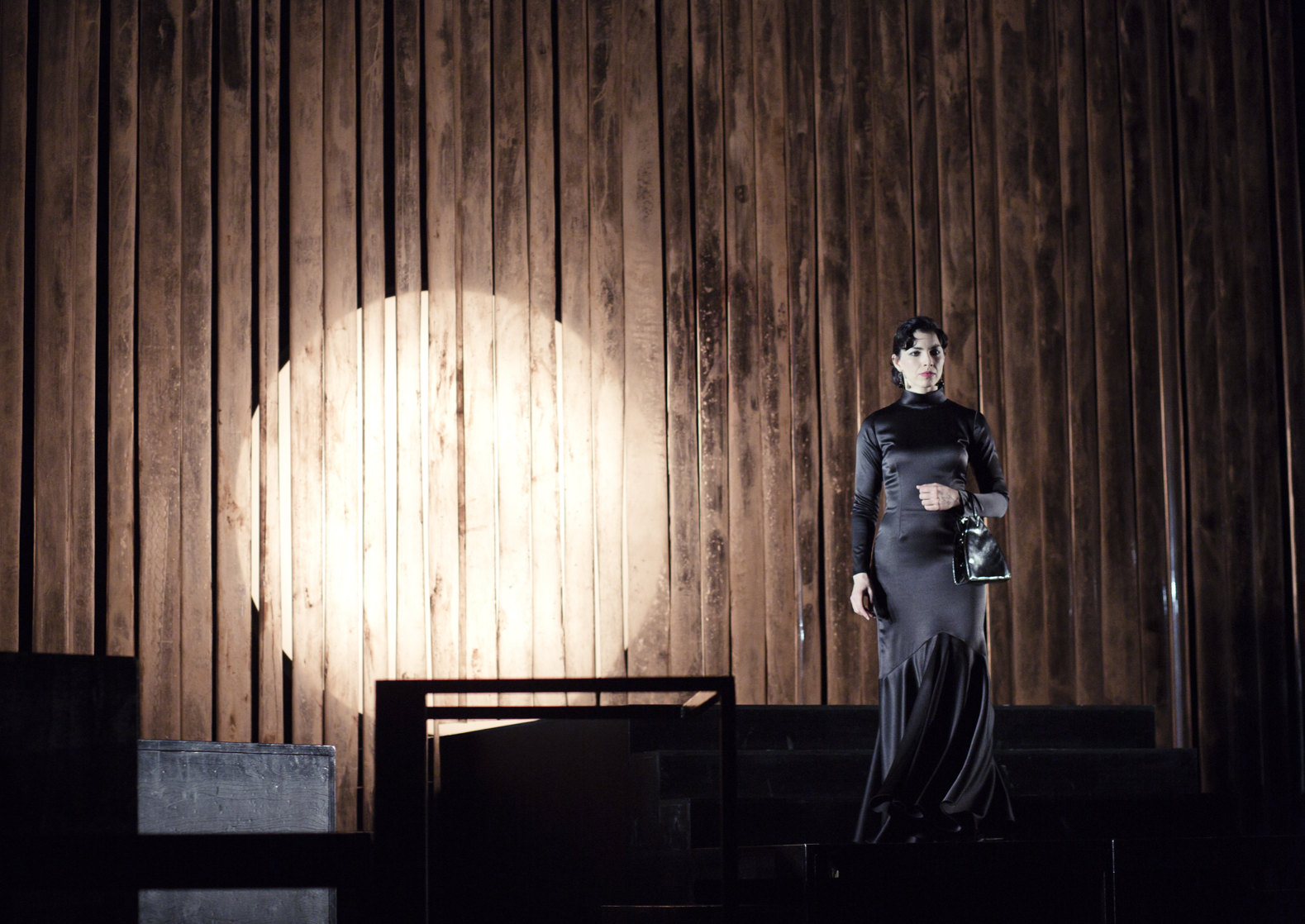 Stella With The Red Gloves by Lakovos Kampanellis
2018 – Cyprus Theatre Organisation
Director-Dramaturg: Constantinos Arvanitakis
Music :Stamatis Kraounakis
Set Designers: Alexis Vayianos & Elena Kotasvili
Costume Designer: Constantina Andreou
Music: Stamatis Kraounakis
Movement Director: Elena Christodoulidou
Assistant Director: Evripides Dikeos
Cast: Kika Georgiou, Petros Giorkatzis, Giorgos Evagorou, Erica Begeti Lira, Herodotos Miltiadous, Yiannis Minos, Panayiotis Bouyiouris,  Ioanna Siafkali, Eleni Sidera
I trip like a blind woman, I give it my all, I believe them and all they do is study me and try to change me! No, my dears, I haven't fooled anyone, they fooled me.
Born with values that don't agree with the customs and perceptions of her time, Stella, a wild spirit that cannot be tamed, surrenders to love without inhibitions and chooses a rupture with a painful end instead of the false happiness of a dull life.
Iconic and much loved, both in it's theatrical version and the film adaptation by Michael Cacoyannis, Kambanellis' work serves as a hymn to unconventionality. The writing of the most important Greek writer of the second half of the 20th century combines the beat of lively language with emotion.